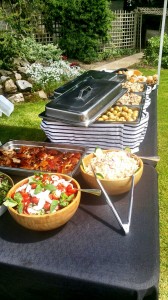 Hog Roast Frome is made up of a team of professionals who believe in what they do when preparing, cooking and serving fabulous, fresh, homemade food to our customers and their guests. We're passionate about freshness and quality, whether that's the meat or vegetables that we cook or the salad dishes that we put together, and even the sauces, such as our own apple sauce, and accompaniments like our own sage and onion stuffing. Whatever your budget, level of formality, number of guests or the location of the venue, we will cater your special occasion with great-tasting food and the same excellent level of service. We offer a high degree of flexibility so you're welcome to mix and match items from different menus of ours or even tailor your own. Whatever you have in mind, we will help to make your event a resounding success.
YOUR PARTY, YOUR FOOD, YOUR CHOICE
Because we want everyone to be able to enjoy our food, we offer plenty of variety, and that's for guests who prefer something different or for those who have dietary needs and need something different. Hog Roast Frome is proud to work together with customers to fulfill their wants and needs and this means that you can choose from a whole host of dishes and impress your guests by serving them their favourites or showing them that you care about their particular dietary requirements. Gluten-free guests can enjoy the pigs in buns that we're renowned for just like everyone else, except with special bread rolls. We have some gorgeous dishes available for vegetarian guests, including stuffed vegetables, quiches and halloumi and veggie skewers, and some dishes can be made vegan instead. With advance notice, we can cater all diets with the kind of food that you and your guests will remember for years to come.
THE BEST HOG ROASTS IN FROME
While we can provide so much more, our pièce de résistance is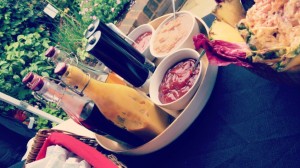 our scrumptious hog roast. It may sound like we're bragging but we really do believe Hog Roast Frome do the best hog roasts in town, and our reputation, feedback and repeat custom all testify to this. We've spent years perfecting our hog roasts, using the best equipment and only quality ingredients, including local meat, and the taste is proof of the pudding. Try one for your next party or event and you'll see!